FullContact
*Enrich users with information from FullContact.
This article covers
Authentication
Navigate to the FullContact integration in the Integrations section of Lytics.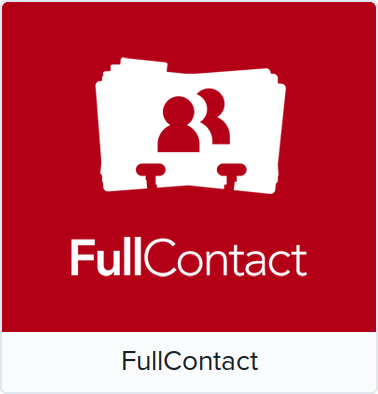 2. Connect Lytics to FullContact by selecting one of the enrichment options.

3. You will then be asked to select an authorized account. Select Add Account.

4. You will be prompted to enter your Api key and a description of the authorization. You will need to do this only once per FullContact account. Note: FullContact will only give you your API key once, if it is lost you will have to generate a new one.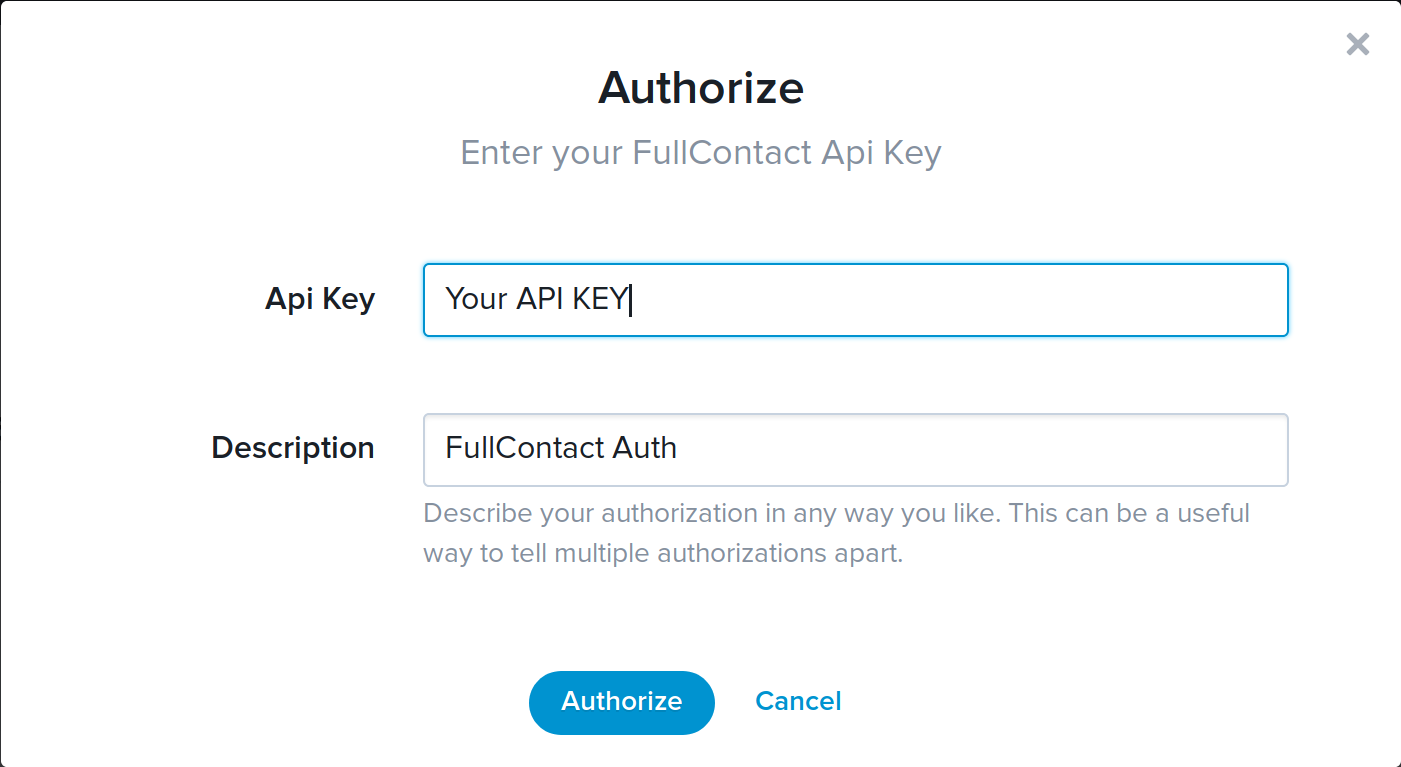 Importing data to Lytics
| Summary | |
| --- | --- |
| Frequency | Real-time |
| Streams | fullcontact_users |
| Identifiers | email, phone, twitter |
| Type | enrich users |
| User fields | full_name, first_name, last_name, location, gender, twuser_id, tw_photo, fb_username, fb_photo, klout_score, fc_interests, fc_age, fc_confidence |
Connect Lytics to Full contact if you have not previously done so. See Authentication above.
Select "Enrich Audiance (method)" under Actions, where method is one of email, phone, or twitter.
Select the authorization you want to use.
Complete required fields:

Audience Name: The name of the segment that contains users you want to enrich
Email Field: The field name that contains the user's email (defaults to Email). This field will change depending on the method selected in step 2.
Enrich Existing Users: Update the members of the audience that already exist.

Select "Start Enrichment" to start the work.