Campaign Editor: Overview
The Lytics Campaign Editor is used to create, save, edit, and publish marketing campaigns. When used in conjunction with the audience builder, elaborate campaigns can be authored and launched.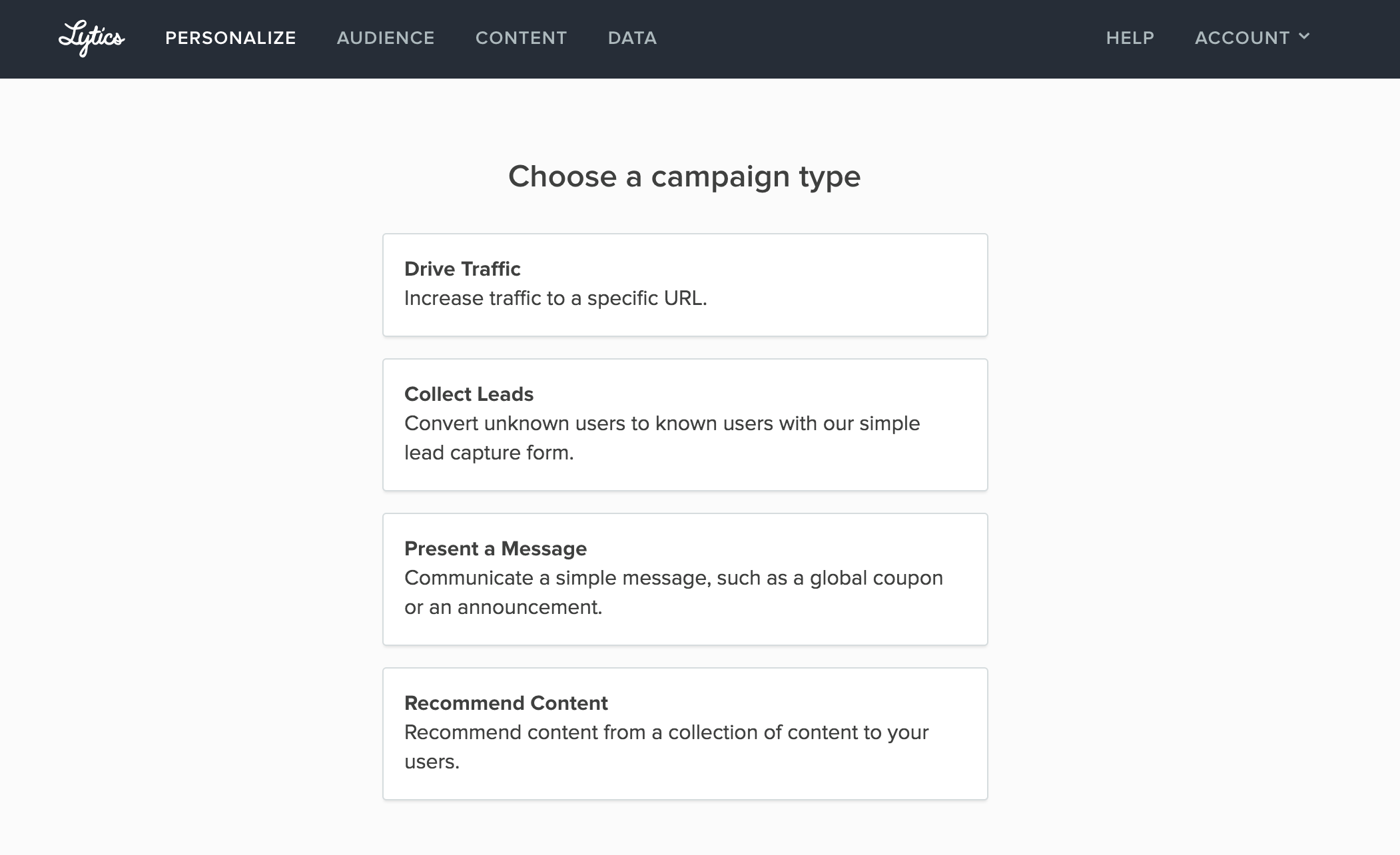 What to Expect from the Campaign Editor
There are a variety of campaign authoring tools within the Campaign Editor, but the tools are chosen based on the selected campaign type. The tools are laid out in the form of a wizard, ending with a review step that summarizes all information about a campaign. From the review step, the campaign can be published. Once a campaign is published, the campaign will have a summary report page that shows the success of the campaign.
The Campaign Editor Steps
There are seven different campaign editor steps, but three of them are unique to a specific campaign type.