Documents
Lytics considers every piece of content as a "document", and calls the collection of every document a "corpus". Lytics automatically processes every web page for an account's site, where each web page is a "document", but this isn't the limit of the Content Affinity Engine. All sorts of content can be sent to the Lytics Data Collector.
Documents are surfaced in two ways.
Throughout the product, in association with topics
In content recommendations
Documents in the Product
Documents can be seen as they are classified on the dashboard, as well is in the Content section.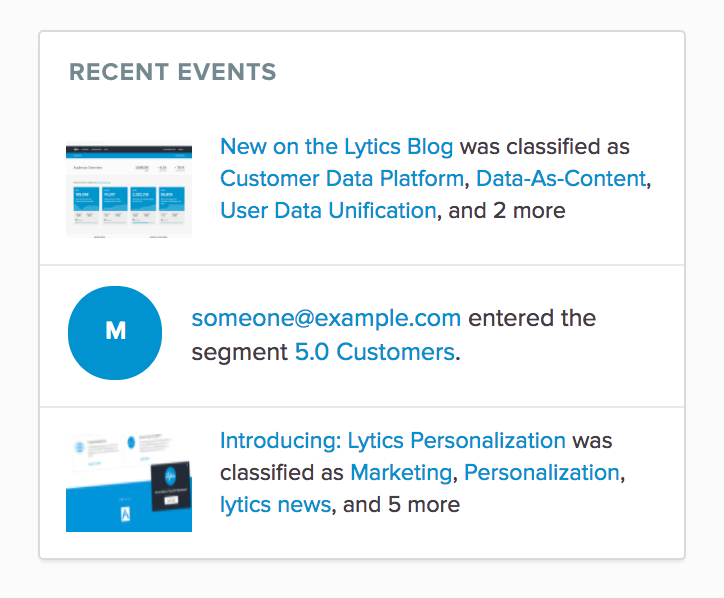 A recently classified document on the dashboard.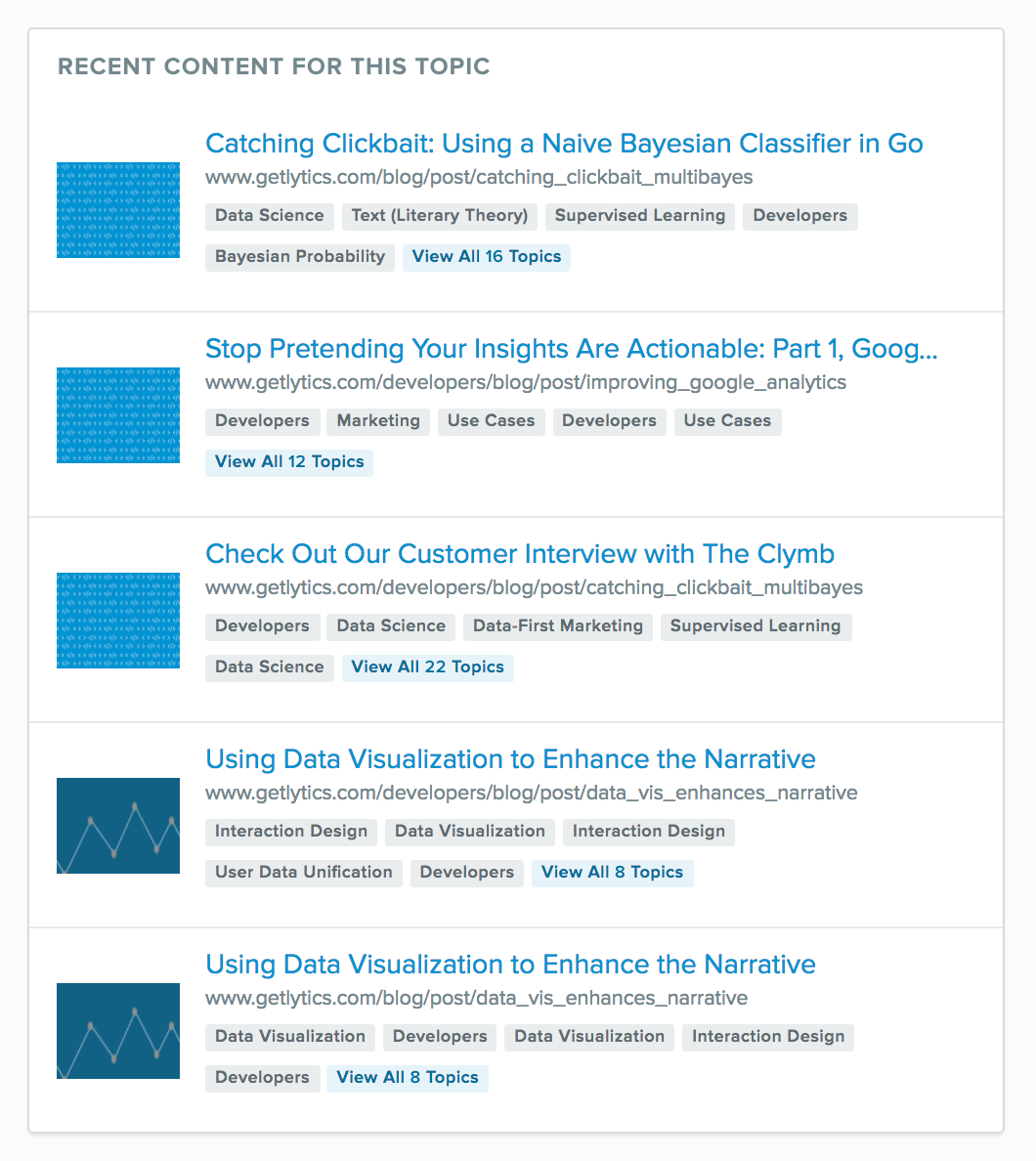 A sample of content for a topic.
Documents in Content Recommendations
Documents are also the content that gets recommended via Content Recommendations.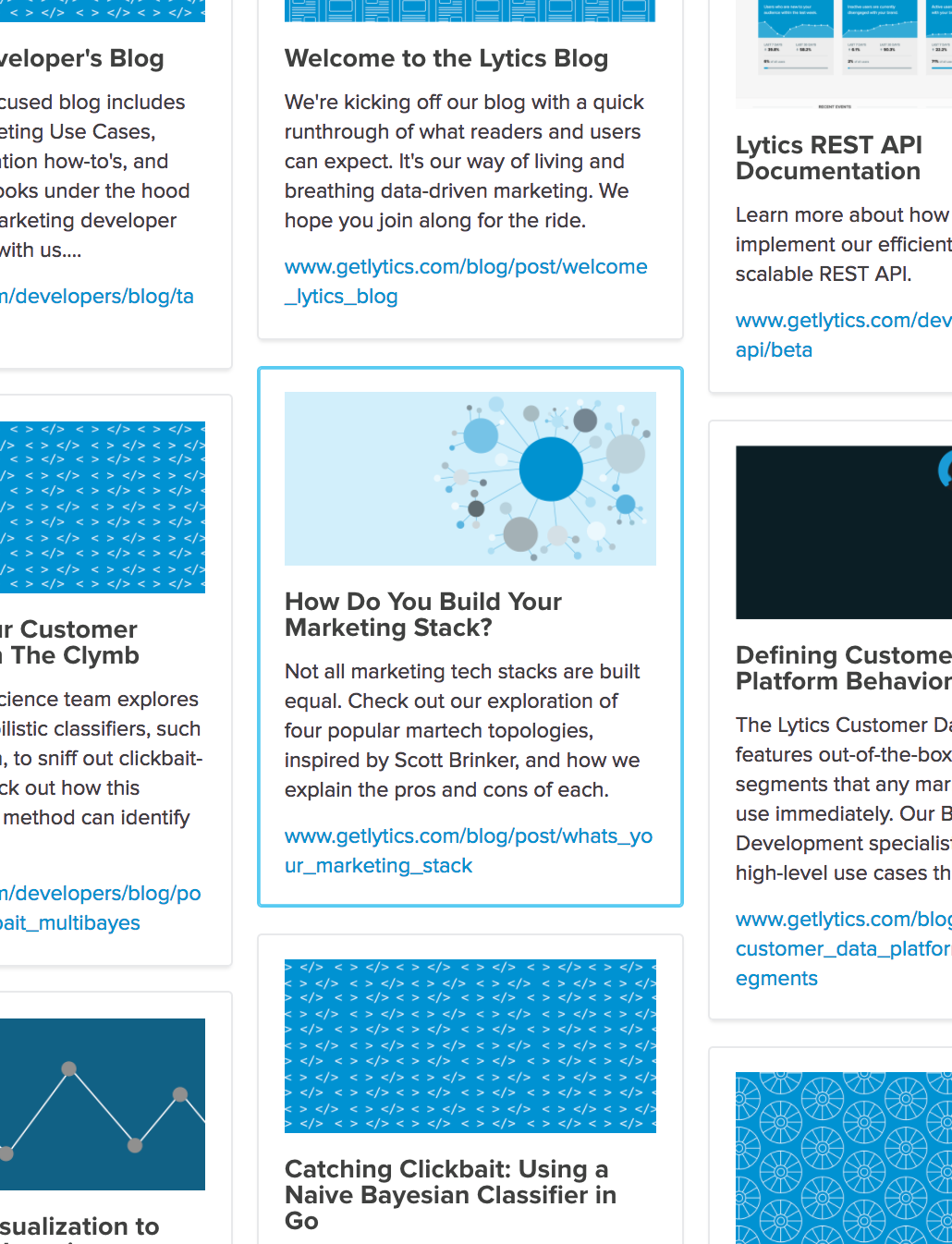 A content document seen in the Lytics product.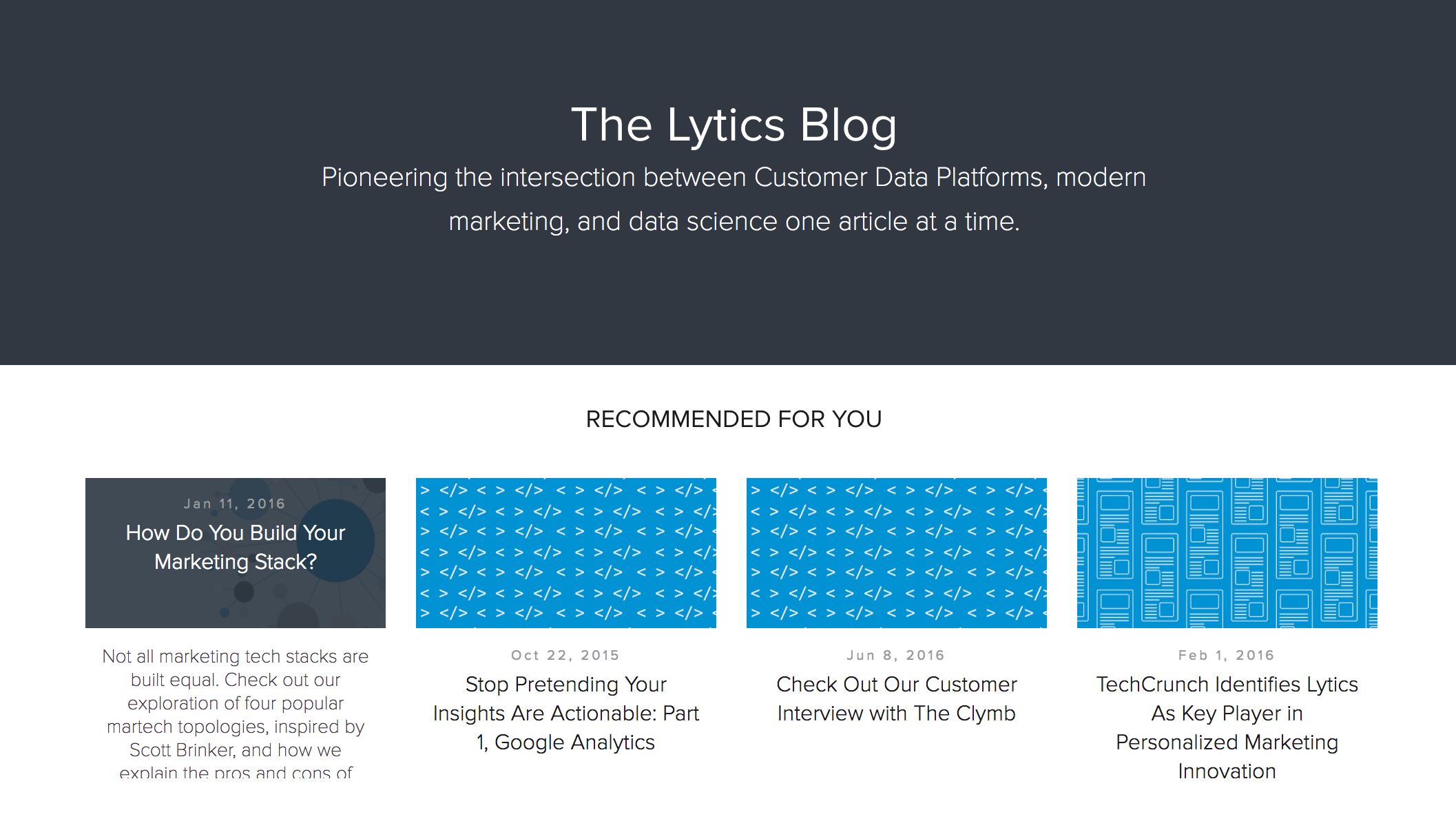 The same content document being recommended by a Lytics Content Recommendation campaign.