Managing Audiences
Managing audiences becomes important as an account develops and your user base grows. Audiences are critical to both targeted campaigns as well as discovering insights about your users.
Audience
The Audience section of Lytics houses all of your account's audiences. You can view, create, and manage audiences from this section.
Audiences are listed alphabetically by default. Click any column header to change the sort property. Common sort options are Last Modified and Size (the number of users in the audience).
Naming Your Audiences
For better targeting, Lytics encourages the creation of many audiences. They're easy and free to make. When working with a large library of audiences, naming conventions become important.
Name your audiences by purpose and include any categorization in the name. Giving them a common prefix (e.g., Holiday Promo: Tech lovers, Holiday Promo: Loyal Shoppers) will help you to keep everything related next to each other in the user interface.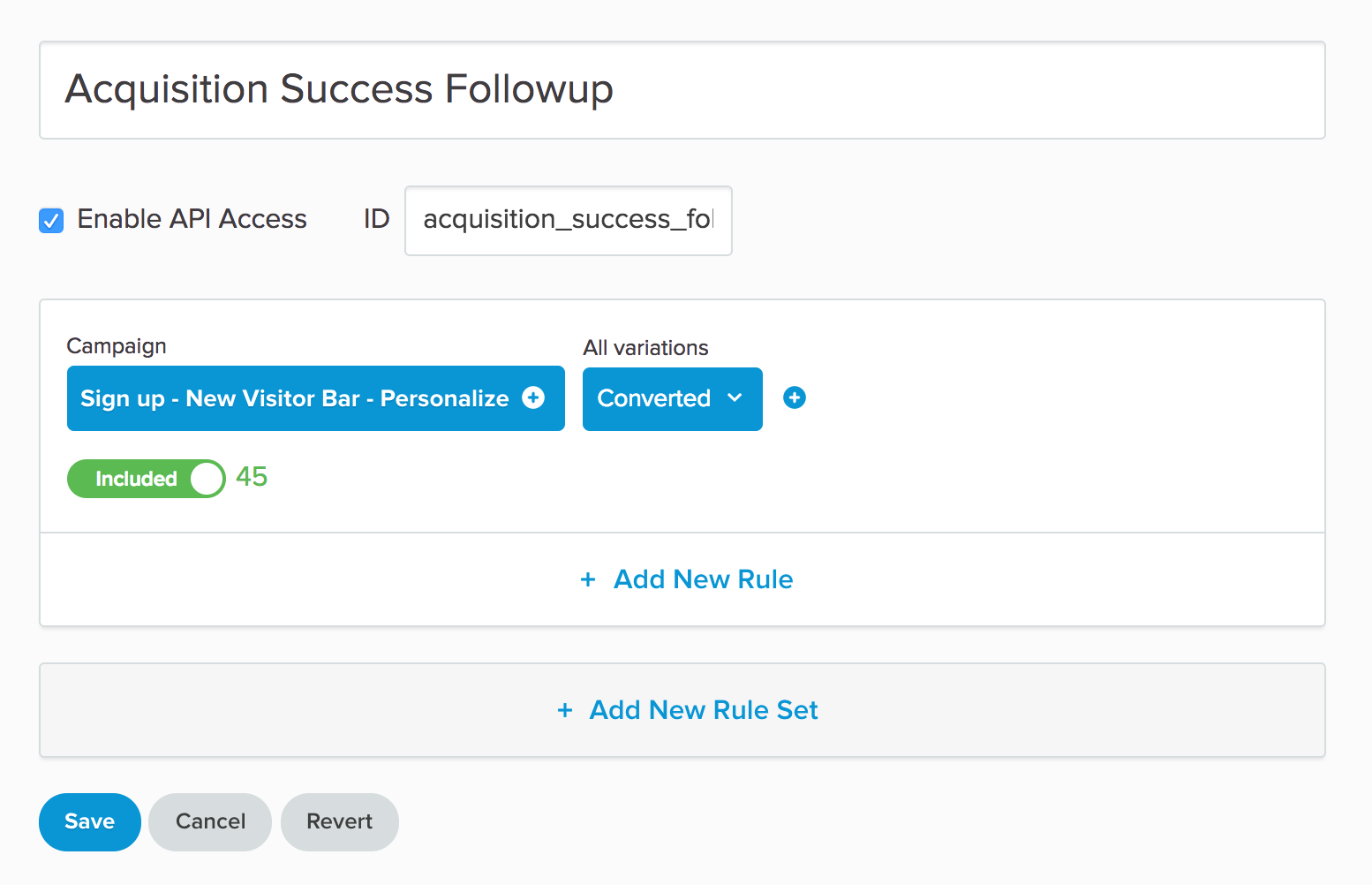 Audiences appear throughout the Lytics platform. Make sure your naming convention works in any context to avoid confusion.
Finding Audiences
The easiest way to find an audience is to use the Search box. As you enter your search term the audience list will display any matching audiences.
Deleting Audiences
Deleting audiences is an integral part to keeping a tidy workspace in Lytics. Audiences can be deleted in one of two ways: individually or in batch.
Note: Deleting an audience does not delete the users associated with that audience.
Deleting an Individual Audience
From the Browse Audiences list, select the name of the audience you wish to delete.
From the options menu, select Delete.
Click Delete.

Click Accept to confirm.

Deleting Multiple Audiences
From the Browse Audiences list, select the checkboxes of the audiences you wish to delete.
NOTE: Audience selection persists when changing pages allowing you to select audiences from multiple pages.
Click Delete Selected Audiences.

Click Delete.
NOTE: Lytics will check to see if the audiences you selected are safe to delete. Audiences are considered safe if they are not used in an ongoing export, campaign, or another audience's definition. You will be prompted to delete dependant audiences, click Yes to delete the selected audience and any dependants listed or Skip cancel deletion of the selected audience.

Click Accept to confirm.