Two-factor Authentication
Two-factor authentication is a technique that helps to make your account more secure. It does this by adding a second step to your login process.
Single-factor authentication uses your email address and password to authenticate your Lytics session.
The second factor comes from the Authy app by way of an Authy SoftToken, which is a secret token that changes every 20 seconds. Entering a correct token provides an extra level of verification.
What is an Authy SoftToken
An Authy SoftToken is a secret token that is broadcast to the Authy app every 20 seconds. This unique token serves a second factor by which Lytics can authenticate your session.
The free Authy app is available for mobile, wearable and desktop platforms. To get the Authy app, install it from the app store for your device. For desktop, you can install the Authy Desktop App from the Chrome App Store. If you don't use Google Chrome, don't worry, it's a standalone app that can be used alongside the web browser of your choice.
Using Two-Factor Authentication
The only difference between two-factor authentication and single-factor authentication is an extra step during login. After providing your password, you will then be asked for your Authy SoftToken.
Using Two-Factor Authentication also requires every user to provide their phone number. Logging in with two-factor authentication for the first time will walk a user through this workflow.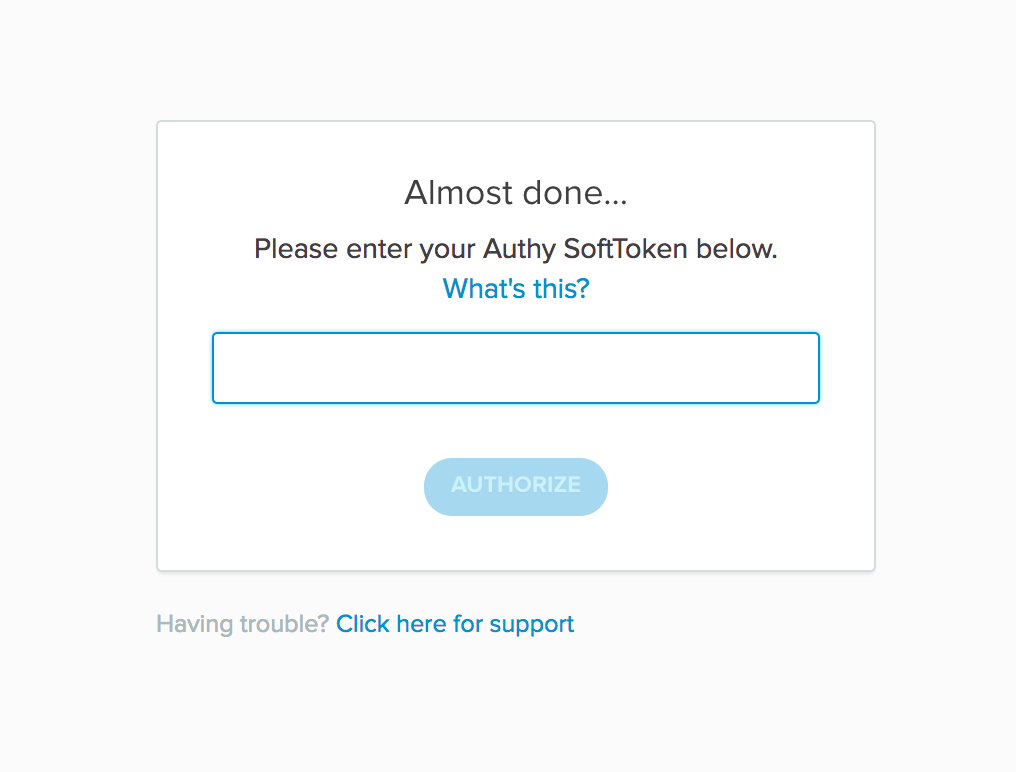 Enabling Two-factor Authentication
To enable two-factor authentication for an account, you must contact Lytics Support.